Another Five-Hundred Sheet Update, Let's Go!

(5)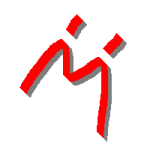 Hey everyone, it's that time again! It's time for another update from yours truly, showcasing all sorts of bits and bobs and pixels and things, there'll be rips and customs and rings, so let's not waste any more time and get right into it!
Starting off, our main man
Dazz
has brought us yet more rips from that Five-A-Live game that came out recently. Didn't know soft drink companies were makin' JRPGs, but there ya go. And our regular gacha-game-ripping-guy
Biggest_Chungus
brings us more stuff from that Okuyasu-san game (or whatever it's called, I don't speak weeb).
Barack Obama
delivers upon us some rips from that River City Girls game form way back when, and
playgames169vg
brings us a bunch of backgrounds rips from "The Misadventures of Flink", which frankly sounds like a Zelda parody game of some kind. And lastly,
Starmapo
brings us some surprisingly good rips for the original Plants Vs. Zombies game.
The customs section also brings us some nice things, though there's not that much there. We have some Sonic customs by
Jon Gandee
and
PixelMarioXP
, a bunch of Mario enemies customs by
Dolphman
,
TheEric132
,
JDFRG
and
TheUltraUnfunnyMan
, and some handsome vagabond named
MisterMike
brings us some nice Mega Man Game Boy-styled stages for Guts Man and Bomb Man.
And before I sign off, it's time for another installment of Mister Mike's Spriting Tip of the Day! Today, we'll be going over something that has come up a bit too frequently as of late, that being people submitting unfinished sheets.
While most people here know well enough not to do this, recently I've seen some people not only submit incomplete rips and/or customs, but actively tell us that it's incomplete when they submit it, even going so far as to tell us that they'll finish it later. Simply put: DO NOT DO THIS. If you understand that your work isn't complete when you're submitting it, then it's for the best that you refrain from submitting it until it's in an acceptable state. And by "acceptable state", I mean that the sheet is at least about 95% complete, has most if not all of the necessary sprites, and is of a quality that is considered acceptable by our staff.
And with that, we're done here for today. As always, there's a lot more rips in this update, so give 'em all a good once over when you have the chance. We're just on the tail-end of summer, so it won't be much longer before the cooler weather comes back in full force. Stay chill until then, and I'll see you all next time for another wonderful update!