When you can't think of an update title

(7)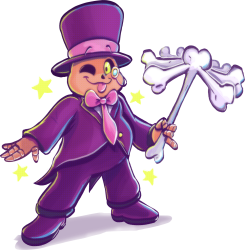 Yea, I'm having one of those moments. Especially since it's so late in the day (for me). Sorry about that, by the way! Distractions, real life, all that got in the way. Having said that, I went through the queue and approved a few older submissions so that we could at least get up to 300! Despite the fact it's not as big as usual, it's still something how we ALWAYS have stuff! Now, let's get into it!
Amstrad CPC sees more love, we see some Beatmania IIDX, loving the Spamton customs (particularly the Paper Mario-style one; the others are great too though!) as well as the other ones, Final Fantasy: Record Keeper, Fire Emblem Heroes, Game Builder Garage, Dungeon Fighter Online, a game called House, and let's not forget Mario & Sonic at the 2012 Olympic Games!
So that's the basic rundown, there's of course still lots more to see and so on, so I'll leave you to that! Byeeeee! See y'all next time!
Amstrad CPC Sheets: 9
Arcade Sheets: 16
Browser Games Sheets: 6
Custom / Edited Sheets: 14
DS / DSi Sheets: 3
Game Boy / GBC Sheets: 7
Game Boy Advance Sheets: 6
GameCube Sheets: 1
Master System Sheets: 6
Mobile Sheets: 54
NEC PC-8801 Sheets: 1
NES Sheets: 9
Nintendo Switch Sheets: 24
PC / Computer Sheets: 120 (14 hidden)
PlayStation Sheets: 1
SNES Sheets: 1
Wii Sheets: 17