Forget You, It's JANUARY!

(8)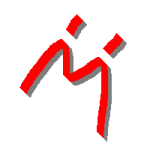 Hey everyone! Hope you're all doing well in this new year, gettin' your new years resolutions done and so on despite the terrible plague that's been suffocating us for a while now. But enough about Jack Murphy, it's been a hot minute since my last update here on TSR, so let's hop right into it!
This week's been quite the oddball, to say the least. Plenty of content from all over the place, from all sorts of different consoles, with very little in the way of big updates to one single game or series. To start,
FrenchOrange
continues with his excellent rerips of the Gen I and II Pokemon games, and
Murphmario
brings some much needed rips of Super Mario Bros. 3 from the Super Mario All-Stars collection. Gotta say, it's always nice to see older games be given the love and attention they deserve. You'd be surprised by just how many classic games are still using rips from 2006-2008. Not that they're bad, mind you, but they could always be better.
Yawackhary
delivers some rips from a good number of different games from the Amstrad CPC, of all things, and
Sorra
provides rips for Vectorman on Genesis. I really need to get back to playing that game, since I never really got that far in it to begin with. Resident Turtle Club member
Про Игрок
brings us some nice rips from the GBA Teenage Mutant Ninja Turtles game by Ubisoft, and some Wii and Wii U games have been given some love thanks to the combined efforts of
CosmicTailz
,
blueberrymuffin
, and regular Wii U ripping guy
DogToon64
.
Customs are once again small, but packed with very nice work from all involved. Of particular note are
Hansungkee
's newest Mega Man 8-Bit Deathmatch-styled sprites for the Teenage Muntant Ninja Turtles (Is he part of the Turtle Club, too?) and Crow from the game Nefarious (Which I am
DEFINITELY
going to buy one of these days!),
Avickahn
's delighful Zelda 1 & 2 Items sheet, and
Rabbid4240
's Five Nights at Freddy's 2 and 3's death minigames remade sprites.
As always, there's plenty more good stuff where that came from, so give all the sheets a good sniff or two and see what else I didn't end up mentioning. 2022 has only just begun, and while things may be looking tough, I know we'll all get through this...
TOGETHER
.
Anyways BYE, SEE YOU NEXT TIME! =)