That Time Of Year When The Leaves Fall And Snow Might Follow

(4)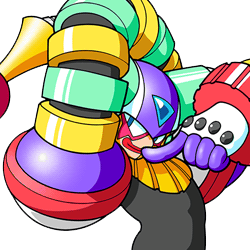 This week brought about an interesting collection of sprites. We have
DeltaMudkip
with more rips from Rockman DX3 and Zook Hero Z while
blueberrymuffin
gave us more Mario Superstar Baseball and SimCity Creator.
Vanzuro Izuno Xin
brought us Snow Brothers and we have
AxeW1eld3r
to thank for Mega Man 10 tilesets. We have more Super Bomberman R and it's Online counterpart from
SteamyJ
, while
SuperPupperDoggo
brought more Evoland II stuff. Amazingly
Toni Barra
ripped Bishoujo Senshi Sailormoon Super S: Zenin Sanka!! Shuyaku Soudatsusen which is the second Sailor Moon fighting game on the Super Famicom. Lastly
Aecheritt
did a lot of work on Age Maniax ~Isumi Yon Shimai Saigo no Hi~,
Kimi ga Nozomu Muv Luv, and Maji de Watashi ni Koi Shinasaii!!. We also got some interesting customs like the Mega Man DOS style sprites of Roll and Splash Woman from
Geotrackz
and Mario customs from
TheEric132
.