When I Get Happy I Dance Like This

(6)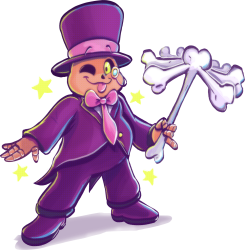 Totally not referencing Deltarune or anything. Or even a specific set of characters that happen to be revised in this update because I added a carton of milk to their sheet. Nope.
Howdy! I'm back from a week of BUSYNESS (and it's not even over yet ;[ ) to bring y'all over
500
new flat colorful pixel papers to look at!
So we've got Battle Chess to make things strategical, Taiko no Tatsujin 7 to bring the beats, Deltarune (me loves), Steven Universe (me also loves), Final Fantasy, Friday Night Funkin', Sonic, Mario, Kirby, and even Pokémon customs! SD Lupin the Third: Kinko Yaburi Daisakusen for GameBoy, Bomberman, BlazBlue, Fire Emblem Heroes, Genshin Impact, Dokapon, Mercenary Wings, Paper Mario, WarioWare, 100% Orange Juice, Johnny Castaway, Rollercoaster Tycoon 2, MORE Taiko, and other such thingamabobs!
Whoops, looks like I gotta get going now, but have fun with all this stuff! Byebye!!! Garamonde loves y'all!!!