Your Halloween Warning

(3)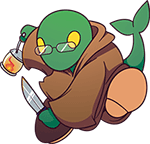 Hey everyone!
Along with a new slew of sprites, this is your warning to start looking for a Halloween costume!
This week we have all kinds of neat things, including Ben 10 Alien Force by
Eeveeloverthespriter8
, Bomberman by
SteamyJ
, more Fire Emblem by
FalconPunch
, a bunch of TMNT by
Про Игрок
, Final Fantasy remasters by
Spindaboy
, Melty Blood by
Sato1999
, a bit of Kontent from
Stay Retro
, Joe and Mac from
Mica
and Kirby by
h2643
!
On the custom side, we have a few things too.
Phexonia
's Rex is adorable,
yossho
has expanded Allen Jr,
TheEric132
has updated Mario, and newcomer
MtFujiInMyPants
has some REALLY impressive FF5 work.
Thank everyone!
Tell me in the comments what you plan to be for Halloween. See you all soon!