Remember, remember, the 11th of September

(11)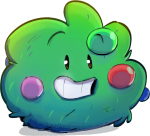 RTB here again, stopping by for a brief moment to bring you this week's update. Tons of submissions from our community this week -- a lot more than last week's! Taiko from
resekf
,
GlacialSiren484
(and co.)'s massive SMW Mario (and co.) customs, spontaneous Cuphead rips from
DogToon64
,
RavenclawNimbus
and
Prodigy_1015
, SD Gundam (from
danikk04
) and Fire Emblem (courtesy of
Falconpunch
). Lots and lots of Fire Emblem. And much, much more!
Anyway, see ya next week! ...Though it'll be a different staff member presenting the update then. Either way.
3DS Sheets: 8
Arcade Sheets: 38
Browser Games Sheets: 10
Custom / Edited Sheets: 18
DS / DSi Sheets: 37
Game Boy / GBC Sheets: 7
Game Boy Advance Sheets: 3
Game Gear Sheets: 8
Genesis / 32X / SCD Sheets: 17
Mobile Sheets: 440
NEC PC-9801 Sheets: 3
Neo Geo / NGCD Sheets: 1
NES Sheets: 4
Nintendo Switch Sheets: 9
PC / Computer Sheets: 164 (1 hidden)
PlayStation Sheets: 12
PlayStation 2 Sheets: 78
SNES Sheets: 11
Wii Sheets: 13
Wii U Sheets: 2