Quest for Harvest Moon: Heroes

(2)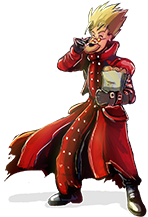 Hello everyone! I feel like it's been quite a while since I've updated tSR so I'm here this week to bring you well over 300 new sheets! I don't have any fancy new features or anything to announce today so let's just move right onto the content.
As the title implies, we have a ton of Quest for Glory I courtesy of
Kuro-chan
, a bunch of Harvest Moon spanning two consoles coming from
Sanic
, and a bit of Fire Emblem: Heroes to round things out thanks primarily to
Falconpunch
though I saw a sheet or two that had a bunch of submitters involved in there as well.
Also, a special shout out to
NO Body
for making up the bulk of the customs section this week (including getting in on the Harvest Moon action as well with their Harvest Moon-Style Animal Crossing sheet). There's some awesome work in there so be sure to check it out!
And as always, I can't cover everything in these short updates so have a look through the rest, enjoy the weekend, and we'll see you next week!
3DS Sheets: 1
Arcade Sheets: 2
Browser Games Sheets: 2
Custom / Edited Sheets: 59
DS / DSi Sheets: 19
Game Boy Advance Sheets: 17
GameCube Sheets: 13
Genesis / 32X / SCD Sheets: 2
Mobile Sheets: 22
NEC PC-9801 Sheets: 67
Neo Geo / NGCD Sheets: 2
PC / Computer Sheets: 81
PlayStation Sheets: 2
PlayStation 2 Sheets: 35
PSP Sheets: 7
SNES Sheets: 44
Wii U Sheets: 2