May Day! May Day!

(4)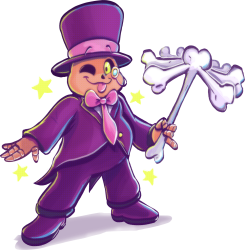 Howdy y'all! What's shakin'? I'll tell you what is; these sprites! ...Hmm, that doesn't really make sense, does it? Oh well, it's the effort that counts, right? Anyway... li'l note from me: I'm finally getting vaccinated today! I'll let ya'll know how it goes in the comments (if I remember to do so, lol)! I'm also feeling quite amazing today; day off, it's nice and cool, and I have support from friends and family. It's a fantastic feeling.
Alright so, having said all that, it's time to get spritey! This week's lineup comes in the form of WarioWare Gold, Angry Birds, SpongeBob, a BUTTLOAD of customs including but not limited to; Friday Night Funkin', Mega Man (love it!), even a bunch of baby Yoshis in every color imaginable! There's so much to see here! Continuing on, we also have Yu-Gi-Oh!: Duel Links, more Mega Man (this time for the Game Boy), Puyo Pop, Danganronpa, Kidpix, Resin, and sooooo many more that I can't name here (it would take all day; also I am using a lot of parenthesis here, whoops). Please take your time looking through it all if you like and stay safe, healthy, and if you get vaccinated or have gotten it already, I wish for little to no side effects for you! I'm hoping I don't...
Anyways, it's time for this revenant to go outski! See y'all next time! Garamonde, over and out!
3DS Sheets: 25
Arcade Sheets: 1
Atari Sheets: 1
Bally Astrocade Sheets: 8
Browser Games Sheets: 31
Custom / Edited Sheets: 62
DS / DSi Sheets: 8
Game Boy / GBC Sheets: 9
Game Boy Advance Sheets: 6
Game Gear Sheets: 1
GameCube Sheets: 2
Genesis / 32X / SCD Sheets: 8
Mobile Sheets: 15
Neo Geo / NGCD Sheets: 4
NES Sheets: 2
Nintendo Switch Sheets: 13
PC / Computer Sheets: 230 (1 hidden)
PlayStation Sheets: 5
PlayStation 2 Sheets: 21
PlayStation 3 Sheets: 3
PSP Sheets: 20
SNES Sheets: 12
Wii Sheets: 1
Wii U Sheets: 3
WonderSwan / WSC Sheets: 1