This Update is Emblematic of Something

(3)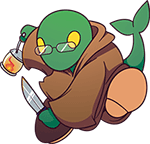 Hi peeps!
This week we have a great update heavy on the swords and sorcery, mostly in the form of Yu-Gi-Oh and Fire Emblem. HeartHero has ripped a bunch of maps from FE DS, kiwibasket ripped some Cute Knight Deluxe, kickinhawk continues to give us more FE Heroes, and Ectevy dazzles with Blue-Eyes-White-Dragon adjacent characters. There's also all kinds of 3DS and Wii U courtesy of NH1507 and xAct! Great work all around!
Be sure to have a look at the customs as well, with great Mario, Sonic, Megaman, and Zelda odds and ends to keep you entertained.
We'll see you all next week!