New Year, Same Me

(9)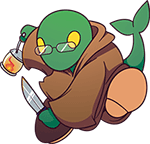 I know I say it about every other update I do, but it blows my mind to see us getting 500+ submissions a week. It's just crazy for me, considering I remember when we'd get maybe 25 submissions a month.
Welcome to 2021! For my first update this year, I have a lot of great stuff! We have Dragon Quest, Asterix, Friday Night Funkin' (Let me double check that I spelled that right...), Club Penguin, Robot Wars, Tingle, Goemon, Captain Planet, Fire Emblem, Touhou, Mario Party, Angry Birds, Terranigma, and Scott Pilgrim, among many many others. There's something here for everyone! Wonderful job, people!
In our Custom spotlight, JoshR gives us more of his fantastic Pokemon work, Theo works on some obscure Zelda stuff, MisterMike kills it with his amazing Block Man sheet, and more!
A really great show all around. Awesome work, and we'll see you all next time!
3DS Sheets: 19
Arcade Sheets: 24
Browser Games Sheets: 21
Custom / Edited Sheets: 41
Dreamcast Sheets: 2
DS / DSi Sheets: 29
Game Boy / GBC Sheets: 4
Game Boy Advance Sheets: 2
Genesis / 32X / SCD Sheets: 13
LCD Handhelds Sheets: 1
Mobile Sheets: 138
NES Sheets: 2
Nintendo 64 Sheets: 7
Nintendo Switch Sheets: 1
PC / Computer Sheets: 140 (4 hidden)
PlayStation Sheets: 33
PlayStation Vita Sheets: 24
SNES Sheets: 26
Xbox 360 Sheets: 4