Thanks for Giving us all these Sprites!

(11)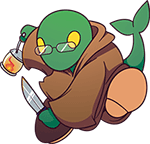 Hiya, sprite-fans!
As usual, we have all kinds of awesome stuff for you to peruse, from Tingle to Mangle. From Spelunky to Bowser's flunkies. We have a boatload of stuff from Super Mario World (who'd think we'd still be getting submissions from that this many years later?), Osman, Among Us, Mega Man 7, and Mortal Kombat. Amazing to see the site that used to have 3-4 sprite sheets a day now have 300-400 a week. I'm so proud of you all!
In Customs, SmithyGCN has given a lot of his backlog, Kostya has been working on Brawl Stars, Devy drops off some Sonic-related goodies, and Xeric and the Modern Genesis team are back with even more submissions. What's more is the project has been relaunched! If you want to help out, check out the Discord
here
.
Fair warning: The bar here is high, but there is a whole team willing to give feedback in their goal of making sprite sheets for the Sonic cast. Check it out!
And we'll see you next update!