Spooky Mid-Month

(2)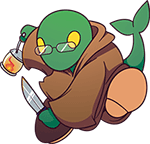 Hey pixel people!
Welcome to the scariest time of a the scariest year!
This week, people are very interested in hacks! We have a haul of Kirby Halloween sheets as a not-so-scary lead into the month, and some Mario Kart R and Just Keef Edition Mario sprites have been submitted as well. We even have... Ultimate MK3 for the NES?!
On the more official side of things, Swapnote and Dune and Sonic and Metal Slug. Not a bad way to start the season!
Enjoy, and we'll see you all in a week!
3DS Sheets: 5
Arcade Sheets: 8
Browser Games Sheets: 1
Custom / Edited Sheets: 18
DS / DSi Sheets: 8
Game Boy / GBC Sheets: 1
Game Boy Advance Sheets: 12
Game Gear Sheets: 1
GameCube Sheets: 1
Genesis / 32X / SCD Sheets: 8
Master System Sheets: 1
Mobile Sheets: 21
Neo Geo / NGCD Sheets: 2
NES Sheets: 32
Nintendo 64 Sheets: 14
Nintendo Switch Sheets: 8
PC / Computer Sheets: 43
PlayStation Sheets: 3
SNES Sheets: 30
Wii Sheets: 4 (1 hidden)