The Legend of Cirno, Cookietoads Tycoon 4 Golden

(5)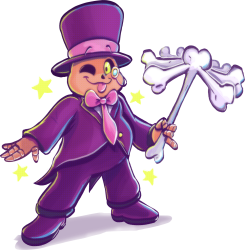 I think this is probably the best mishmash title yet! Wouldn't you agree?
Nah, just kidding, but it helps with shouting out some extra stuff! As per the title, we've got some stuff for Zelda: Link's Awakening, a lonely Cirno sheet from Touhou Luna Nights stuck within the PC section, Cookie Wars, Battletoads, Rollercoaster Tycoon, Persona 4 Golden, and loads more!
Notable mentions are also BlazBlue Crosstag Battle, ZPC, Shuffle, Shantae, Super Mario World: Just Keef Edition and loads more! Wait, I already said that...
Also one thing I wanna note, we've finally got new staff on board for Models! Please welcome
Centrixe
! I know he's gonna do amazing!
See y'all in a few weeks!