Love Emblem: Bowser's Xeno Rage 4

(6)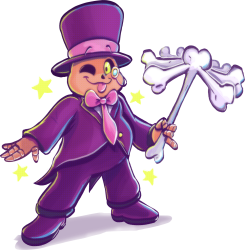 Quite the creative title, eh? I've impressed myself!
Nah, just kidding, but I've got some stuff that IS impressive! Over 400 new sprites this week! It's far from the biggest update we've ever had, but it's nothing to sneeze at, either!
Some stuff from a new console called Adventure Vision (how's that for an epic title?), some amazing Pokémon Mystery Dungeon customs (and more, of course), more of the King of Koopa's Internal Tale, lots of Fire Emblem, Giana Sisters and Love Nikki, Streets of Rage 4, Xenogears, and even Peggle! So much to see, so much to do, so little time, right?
That's about it from me, stay tuned for the next roundup of sprites!