Happy Spring!

(2)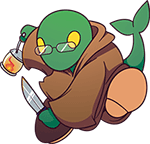 Hey there, sprite-fans! We have another update of pixelly goodness coming your way!
Can you believe how fast this year is flying by? I feel like I was just rushing to complete my Christmas shopping, and now I'm going to have to mow the yard again. Ugh.
Anyway, we have some great stuff for you to check out! Loads of Final Fantasy Tiles on the NES, Beatmania makes a return, lots of Link from Zelda, and of course, plenty of amazing Custom work that I'm amazed by every week. Awesome job, everyone!
I have to single out a sheet this week that really made me happy; Tapper! I completely forgot this game existed, and when I saw this in the queue, I was shocked he wasn't already on the site!
So check it all out, have a great week, and we'll see you all back here next Saturday!