Tussling Amphibians, Heart Compilations and Singing Professionals?!

(3)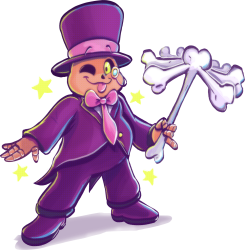 What's this? What's this? It's update time again! It's time we showcased all of our new sprites to you my friend!
This time we got Battletoads and really so much more, from Compile Heart to iDOLM@ster, there's lots of anime in store!
Not only that we also have some Phantom of the Kill, these sprites here will impress you, yes oh yes they surely will!
There's more here I've not mentioned because it would take all day, and with all of these rhymes I'm running out of things to say!
But worry not for we will be back here and very soon, we'll update next Saturday so be sure you stay tuned!
3DS Sheets: 16
Arcade Sheets: 33 (1 hidden)
CD-i Sheets: 2
Custom / Edited Sheets: 11
Dreamcast Sheets: 2
DS / DSi Sheets: 8
Game Boy / GBC Sheets: 5
Game Boy Advance Sheets: 3
Game Gear Sheets: 3
Genesis / 32X / SCD Sheets: 3
Master System Sheets: 7
Mobile Sheets: 211
Neo Geo / NGCD Sheets: 4
NES Sheets: 10
Nintendo 64 Sheets: 2
PC / Computer Sheets: 35
PlayStation Sheets: 3
SNES Sheets: 5
Super Cassette Vision Sheets: 1