Your Browser's Inside Story

(5)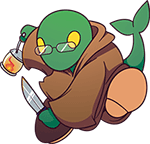 Happy 2019, everyone!
Today might be one of my favorite updates I've ever done. We have some incredible things, including Ploaj's Mario and Luigi 3 remake sprites (with more to come, I'm sure), some iconic Game Boy rips from Superjustinbros and MisterMike, and my favorite system, the SNES, got some love from IceManual and Mr. L. Some great stuff, too! Including Super Punch Out and Earthbound.
As usual, I want to make special mention of our Custom submissions this week. I want to thank Deebs, and RaccoonNinja for letting us host their amazing Sonic customs, and Xeric for helping me track them down. In fact, we got so many new submissions for the Sonic spinoff stuff that I had to give them their own section!
So peruse, admire, and enjoy! We'll see you all next week!