A Just as Even 250

(3)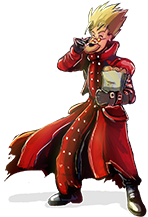 It's that time again! I'm back to give you another update, some new sheets, and also an interesting little side announcement today! I'll start with the sheets though. We have a nice even 250 including, in no particular order, a ton from Fire Emblem Echoes: Shadows of Valentia, Zelda: The Wand of Gamelon (ridiculous as the game is...), Mega Man 9, Danganronpa V3: Killing Harmony, and of course, THE iDOLM@STER: Cinderella Girls among lots more.
A few smaller systems were also well-represented in this update with a decent number of submissions to the Amstrad CPC, CD-i, NEC PC-8801 and 9801, Neo Geo and Neo Geo Pocket, and the Sharp X1! That's a lot of love for some of the less busy consoles so great work to everyone involved there!
Now, as for the announcement, the developer for an upcoming Mario Maker-style game for the PC called PlataGO! reached out looking for some more beta testers and thought our community might be interested. From what I've seen of it so far, it definitely seem so have some potential so if you're interested, you can find more details in the thread
here
or on the Discord!
That's it for today though so enjoy the update and the rest of your weekend!
Edit:
There were 250 sheets ready for this update when I started writing it but apparently, 2 more were approved in the process. 252 isn't quite as nice a number but hey, that's two more new sheets you get to see this week so it's not all bad!