Recent Site Changes

(5)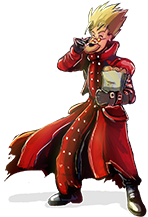 Hey everyone! I'm here to announce some changes we made to the sites over the last couple of days as well as, of course, bring you all of this week's new sheets. But first, the changes.
You'll notice that right below this text, there is a new message stating that a number of NSFW sheets were hidden. At the moment, this is forced for the home page but I'll be adding in a toggle (like text/icon mode) at some point in the near future to turn this functionality on and off per user (with or without an account). At the moment, this only affects the home page itself but once fully implemented, it will apply across the entire site. The goal here is to ensure that those who do not want to see inappropriate content (or can't because they are at school or work) can browse the site safely. The toggle will appear next to the newly redesigned "Text Mode" toggle in the header when it's ready.
Now, on to the part you all actually care about - the sheets! We have lots of great new stuff but to name some at random, there's some Fire Emblem, Puyo Puyo, a few more sheets from Breath of the Wild, and of course, more iDOLM@STER among many others. And speaking of iDOLM@STER, a big thanks to Mighty Jetters who went through and replaced a bunch of the zips in the game with sheets so they don't need to be downloaded to be looked at. I'm a big proponent of only using zips when absolutely necessary so this is a welcome change for me.
But anyway, this is long enough so enjoy the update, have a good weekend, and we'll see you next week (or on the forum or Discord)!