Holiday Home Stretch!

(3)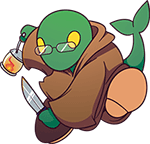 Hey everyone!
I hope you had a great holiday season so far. We're almost done! In just a couple days we'll be blasting full-speed into 2014 and another year will be behind us. Holy crap, huh?
That makes me think about all of the people here at the site and how it's been so great to work with them over the years. I've been here since Ninsprites way back at the beginning and to see TSR becomes what it is now thanks to the dedication of Dazz, the team, and the submitters is just awesome.
So that's my holiday cheer coming out. Here's to another year of video game nostalgia and these little colored dots that bring us all together. Happy 2014, everyone!
It's been a long December and there's reason to believe maybe this year will be better than the last.
-Counting Crows