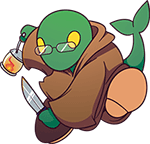 Hope it's a good one.
Anyway, today I bring you some great sheets. I did a little more on Donkey Kong country (SNES) with a few Animal Buddies, the Temple stages, and the Aquatic Enemies. Boo did some more Shining Force 2 (Genesis) rips because he has infinitely more patience than I do when it comes waiting for enemy dodging sprites to come up. Eddo ripped the Sonic 1 (Genesis) bonus stage while Goonies ripped some spells from Super Mario RPG (SNES). Redblueyellow and Soulcaliburfan bring us some great Mother 3 (GBA) sprites, and the incomparable Bean ripped pretty much all of Megaman and Bass (GBA).
Overall, a great haul. Enjoy!