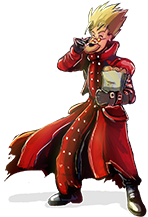 Okay, so the title was sort of cheesy but looking through today's content, there's a ton (77, I believe) of sheets for Openbound to see. Get it now? "
Open
this update! You're
bound
to find some good stuff!" Alright, it was bad but whatever, I'm terrible at coming up with titles.
Anyway, moving on, there's plenty more to see this week. iDOLM@STER makes an unsurprising return and it always surprises me that there's still more to rip from that game. Fun fact: at 1,028 sheets, it's also the biggest game on the site by a decent margin!
There's also some Touhou Seirensen, eXceed 2nd, and new additions to the Custom / Edited section among lots more so check it out, enjoy, and have a great weekend!