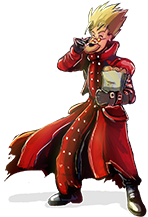 Hello all! Can you believe it's already March? I'm here to bring you our regular weekly update and since it's the first Saturday of the month, be sure to check out the other sites as well! But with that out of the way, let's get to the reason you're really here.
This week brings you nearly 300 new sheets to enjoy and as always, I'll go through them in no particular order. Our new Browser Games section is full of food with various cookies/cereals making an appearance for some reason?
Nyehmeh
is responsible for this sweet selection so check it out and then have a look at some of this week's other new content such as Mario Kart 7 (courtesy of
alabaplxona̋o
), Mario Party 6 (thanks to
blueberrymuffin
), and even more Fire Emblem: Heroes (coming to us from
Falconpunch
)!
Of course, that's not everything so have a look through the rest, enjoy this first weekend in March, and we'll see you next week!
3DS Sheets: 19
Arcade Sheets: 6
Atari Sheets: 2
Browser Games Sheets: 77 (50 shown)
CD-i Sheets: 1
Custom / Edited Sheets: 17
DS / DSi Sheets: 7
Game Boy / GBC Sheets: 1
Game Boy Advance Sheets: 27
GameCube Sheets: 11
Genesis / 32X / SCD Sheets: 1
LCD Handhelds Sheets: 1
LeapFrog Didj Sheets: 3
Mobile Sheets: 27
NEC PC-9801 Sheets: 1
Neo Geo / NGCD Sheets: 1
NES Sheets: 3
Nintendo Switch Sheets: 13
PC / Computer Sheets: 29
PlayStation Sheets: 4
SNES Sheets: 6
Wii Sheets: 18