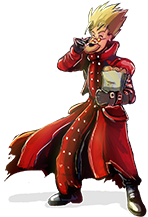 I've actually been here for a few weeks now but the first couple of weeks were very busy (moving, setting up, settling in, etc.). I come to you today with new content and a new feature! New feature first since some of you have likely already noticed it.
You have always been able to edit your own comments on the site. The edit link has been replaced with a small pencil icon (
) in an effort to save space for the new feature - reports. On every comment, game, and sheet (or texture, model, or sound depending on the site), provided you're logged in, you should see the new report icon (
). Clicking this will bring up a form that you can use to report that content (e.g. for rule-breaking comments, games with incorrect icons, sheets that are wrong but that you can't fix yourself, or anything else that needs to be brought to our attention). We're hoping this will make it easier to stay on top of things moving forward.
And of course, this wouldn't be an update without new content. To name a couple of larger groups, there's a bunch from Heroes of the Storm and another large group from Egg Mania among plenty more. So as always, enjoy, let me know if you notice any issues with the new report feature, and have a great weekend!