First update of the decade!!!

(0)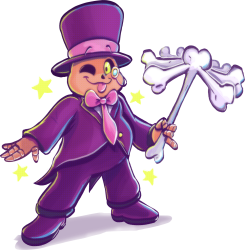 Where will the time go? I don't know.
But I do know that we have a good amount of sprites to kick off the 2020s for good!
...Wait, I'm supposed to write my
own
updates? Awkward. *ahem*...
...Kicking off the year is some Beatmania, Explosive Breaker, a lot of REALLY interesting Binding of Isaac customs, Dr. Mario World (huh, didn't know that was a thing), obligatory iDOLM@STER, Castlevania, Bug Fables: The Everlasting Sapling, Dark Legends, and ziiiiillions of other bibbles and baubles for you to soak up. Absorb. Submerge yourself with.
...Okay, this is getting a bit weird, I'm gonna head out. I'll see y'all when fate decides it is time again! bOI!