It's a big one! And a late one!

(8)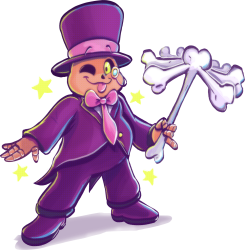 Hello, it's me again! I've been plowing through the queue determinedly recently, and it shows here along with the efforts of others! Not quite 800 but it's certainly nothing to sneeze at, either.
There's a lot to cover so stick with me. We've got Mario & Luigi, 3DS themes, customs, Puyo Puyo, the usual iDOLM@STER, Yooka-Laylee, The Last Express and too much more.
With that, I had better
work on the queue some more
do my homework. See y'all next time, whenever that happens to be, in the distant or not so distant and/or other, other(s) future(s) etc.