Discord Ahoy!
(15)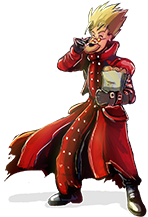 Hello everyone! I'm back this week to bring you another great update and also to bring attention to a couple of things happening around the network. First though, what most of you are here for, the update. We have a fantastic mix of content with a bunch of smaller systems represented today. It should surprise nobody to see that THE iDOLM@STER makes another return but we also have Card Hunger, Overwatch, and a couple of Teen Titans games to name a few! Check it all out and enjoy!
I also wanted to mention that we've finally officially opened the DidYouKnowGaming? channel on our Discord and as a result, we have a ton of new people stopping in to say hi so if you haven't joined yet, now's the perfect time. You can click the Discord icon at the top of the page or use this invite link:
https://discord.gg/QuWnWXu
And finally, our old Minecraft server, VGCraft, has been seeing some use lately so I figured that would be worth bringing up as well. We didn't advertise it much here but it's a vanilla survival server (with some plugins to help keep things organized) built for our communities so if you play, feel free to join! The server is at play.vg-craft.com - I hope to see at least some of you there!
That wraps up this week's update so have a great weekend and enjoy the new content!