Nintendo Switch joins the fight!
Comments (7)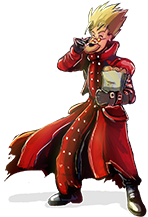 Hey everyone! I've got a bit of a lighter update for you today but it's still packed full of awesome new content. To highlight a few of the small groups, there's Pac-Man vs., Kamen Rider Kuuga, and what seems to be more in the never-ending stream of THE iDOLM@STER among plenty of other assorted games! But most notably, our first Switch content is live this week with item icons from Zelda, character icons from ARMS, and even the profile icons from the console itself! Check it all out, enjoy, and have a wonderful weekend ahead!
You must be
logged in
with an active forum account to post comments.