Up-late Update
Comments (3)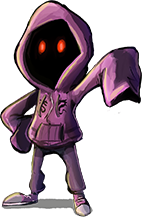 Hey you beautiful sprite loving pixel perusers, almost missed out on an update this weekend - that would have been awful! (Yeah sure, the weekend is over for some of you but it's still close enough and who cares if it's a
little
bit late, not me, nope.)
The new content includes SINoALICE, SimTown, Mega Man, and our trusty friend THE iDOLM@STER, which is always there to fill out an already good update with a little extra goodness. Plenty more than that so have a look and have a laugh if you're feeling up to it, why not?
Enjoy the update and have a good week and whatnot!
You must be
logged in
with an active forum account to post comments.