Summer time and the Livin's Easy

(1)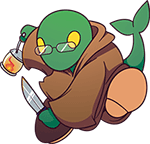 Happy June, everyone! Can you believe we're about midway through 2021 already? Yikes.
I've spent the last week laid up in bed, so it's nice to do something productive, here.
We have all kinds of fun sprites this week, including The Combattribes (I loved the SNES port), a few Dreamcast goodies, Plants vs Zombies, Shrek (who just celebrated his 20th birthday), loads of Atilier, some Bloodstained, Rayman, Persona, Gundam, Harvest Moon, and Yoshi's Island among others. A great haul!
On the custom end of things, Haskungee brights some amazing Steven Universe work, Spikey-Valentine is after my heart with FF6 customs, I found a Marth sheet from the old Smash Bros project by GigaGuy, and Unknowni123 has an amazing Vile sheet from Megaman X. Really great work all around, everyone!
Happy spriting, and we'll see you all soon!
3DS Sheets: 2
Arcade Sheets: 3
Browser Games Sheets: 5 (2 hidden)
Custom / Edited Sheets: 28
Dreamcast Sheets: 5
DS / DSi Sheets: 31
Game Boy / GBC Sheets: 1
Game Boy Advance Sheets: 10
Genesis / 32X / SCD Sheets: 2
Mobile Sheets: 11
Neo Geo / NGCD Sheets: 2
Nintendo Switch Sheets: 5
PC / Computer Sheets: 65 (1 hidden)
PlayStation Sheets: 6
PlayStation 2 Sheets: 48
Saturn Sheets: 5
SNES Sheets: 37