Summer is in full swing a bit early...

(7)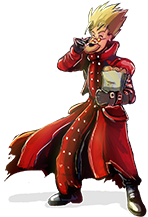 ...at least it is where I live!
Hello everyone! I'm back to bring you another weekly update and this one is pretty big at nearly 500 new sheets! There are some huge submissions from a few different games including a bunch from Nintendo Badge Arcade, F-Zero Climax, Final Sky / Cross Summoner, and SD Gundam G Generation Genesis just to name a few. Of course, there's plenty more to see as well - way too much to even try to list so check it out for yourself and enjoy!
Also, as a small aside, back-end work continues so while you won't see the end results of any of my recent changes, just know that if things break unexpectedly, that's probably why and they shouldn't stay broken for long. On that note though, I'm off to enjoy some of this fine Summer (even if it is technically still Spring) day! Have a great weekend everyone!
3DS Sheets: 164
Arcade Sheets: 12
Custom / Edited Sheets: 7
DS / DSi Sheets: 1
Game Boy / GBC Sheets: 4
Game Boy Advance Sheets: 54
Genesis / 32X / SCD Sheets: 1
Master System Sheets: 3
Mobile Sheets: 40
Neo Geo / NGCD Sheets: 1
NES Sheets: 6
Nintendo Switch Sheets: 158
PC / Computer Sheets: 22
PlayStation Sheets: 4
PlayStation Vita Sheets: 1
SNES Sheets: 1
Wii Sheets: 7 (6 hidden)