Three Weeks, Three Sites

(5)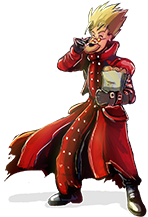 Hello everyone! As the third week of January comes to an end (can you believe we're already this far into January?!), I come to you with my first update of 2019! Since I'm lazy, I'll be copying this first part to the other two sites I'm updating today but don't let that deter you - there's still plenty to see!
This week, we have a great batch of new customs (seriously, all of you guys who continue spriting and keeping a regular flow of new content to the custom section, you're all awesome), a ton of Fire Emblem: Heroes, and even some Battletoads among lots more. THE iDOLM@STER is notably absent today but in it's place, there's lots of sheets from Criminal Girls: Invite Only so we don't need to lose our weekly dose of anime-inspired girl characters!
But anyway, this is getting long enough. Check it all out, enjoy the new sheets, and have a great weekend!
3DS Sheets: 7
Amiga / Amiga CD32 Sheets: 1
Arcade Sheets: 5
Custom / Edited Sheets: 19
DS / DSi Sheets: 11
Game Boy / GBC Sheets: 3
Game Boy Advance Sheets: 13
Game Master Sheets: 1
GameCube Sheets: 3
Genesis / 32X / SCD Sheets: 5
Master System Sheets: 4
Mobile Sheets: 45
NEC PC-8801 Sheets: 1
NES Sheets: 14
PC / Computer Sheets: 105
Saturn Sheets: 1
SG-1000 Sheets: 2
Sharp X68000 Sheets: 1
SNES Sheets: 19
Wii Sheets: 1
WonderSwan / WSC Sheets: 1