A 360 Maneuver
(0)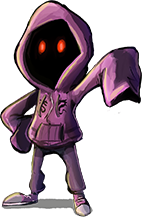 Okay, so there I was writing out this update, right? And it was going really well and I was pretty happy with it. I was basing it off of the really cool sheet count here today and making lots of clever references and jokes about it (360 sheets open up so many possibilities for update post content!) Then, right around the time I was wrapping it up... the unthinkable happened...
A SHEET WAS ACCEPTED! *frightening music plays accompanied by myself screaming "NOOO" in the background*
So sad story short, we have 361 new rips to show off today, which is actually even more impressive so no use crying over spilled opportunities, as I always say, probably, just kidding I've never said that!
There's a pretty interesting assortment of various neat things and cool stuff here, like Brave Dungeon, Kantai Collection, Valkyria Chronicles 3, Overwatch, and Ys V! Take a look! Just make sure you don't take too long or someone might accept another sheet and ruin your planned update, oh wait is that just me? Yeah, probably just me.