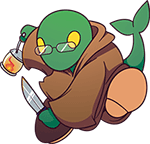 Hey kids!
Long time, no see, huh? Rest assured I've been around, accepting and rejecting here. I haven't updated in a long time, though, so here we go!
Among today's pixels we've got more from Teridax's Cinderella Girls. I'm beginning to think that game will never end. :P There are also some Fire Emblem DLC sheets from Trainboy, loads of odds and ends from Shadowman44, some crazy anime girl/battle cruiser hybrids that look like something out of Cho Aniki from kendotlibero, Sosfrio's Scarlet Symphony Work, a certain Grand attempt at ripped from Deep Weeb, and the continuation of some amazing stuff from Goemar. Even I got in on the action with a few SNES things.
That's not to forget all the other submitters hard at work on other projects. Check it all out! Enjoy, and we'll see you soon!
PS- This time next week the Switch will be out. Were any of you lucky enough to preorder? I wasn't. ;.;